Re-launched November 2023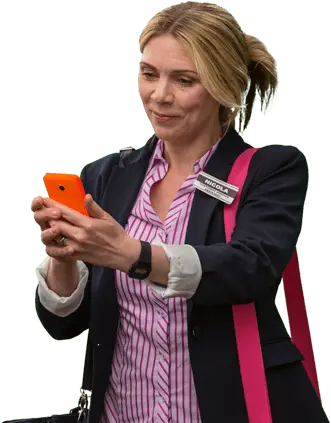 Warning: Late repayment can cause you serious money problems
. For help, go to 
MoneyHelper.org.uk
Credit intermediary not a lender. Representative Example: Amount of credit: £1000 for 11 months at £102.22 per month. Total repayment of £1226.64. Interest: £226.64 Interest rate: 47.5% pa (fixed). APR rates range from 9.3% APR to 102.5%.

Convenient Loan Amounts
Up to £1500† for new customers, £2000† for repeat customers!

Multiple Repayment Options
Depending on the loan amount, you may be eligible to repay over 1 - 24 months.

Fast Funding
If approved, your cash will usually be sent within 10 minutes of the instant decision. §
The QuickQuid brand had over 1.8 million customers before it left the UK, QuickQuid is dedicated to offering flexible and transparent short-term loans to UK residents. We provide the total cost of your loan upfront, so you know what you have to pay and when at all times.
Payday Loans Making A Comeback
Since the FCA assumed regulatory control over the lending industry in 2014, there has been a crackdown on non-bank and payday lenders. A significant number of direct lenders, about 98%, have faced administration or financial difficulties at some point. As a new credit crunch looms, there is a growing demand in the UK for the revival of trusted old brands that cater to individuals with poor credit histories.
QuickQuid is dedicated to reversing the trend and returning to its position as the UK's premier starting point for payday loans and other innovative credit products
Understanding Bad Credit Loans
"bad Credit Loans" is one of the most misunderstood terms in finance, in reality there is no such term. It's a term that applicants use to fail themselves before they apply. Here is what is really means.
Instant Acceptance
We know that customers just want a straight answer. You will be provided with a full decision within 100 seconds of submitting your online loan application. It has never been as easy to know where you stand.
Soft Credit Checks
Customers are rightly concerned about the number of credit checks performed in their name. Frequent Credit Checks do have a negative impact. Any application on this site will result in only a soft check being performed.
Quick Loans Are Back
Remember, QuickQuid launched before Wonga. Prior to QuickQuid arriving in the UK, money wasn't exactly quick. Applications and payouts took days, we sped all that up and offered cash money to the bank in minutes.
Please Define a Short-Term Loan?
The Financial Conduct Authority describe a "short-term loan" as a loan where the majority of the loan is repaid within 12 months from the start date. In theory this would mean a loan of up to 24 months. More realistically most lenders describe these types of loans as anything up to 12 months.
Short-Term Loans are almost always unsecured, in the UK the amount borrowed will normally be for £2000 or less.
I've got Bad Credit, will QuickQuid approve my loan?
Is borrowing with a short-term loan very expensive?
Is a short-term loan right for me?
Will applying with QuickQuid damage my credit record?
What happened to the "Quick Quick Think" TV Advert?