Warning: Late repayment can cause you serious money problems
. For help, go to 
MoneyHelper.org.uk
Credit intermediary not a lender. Representative Example: Amount of credit: £1000 for 11 months at £102.22 per month. Total repayment of £1226.64. Interest: £226.64 Interest rate: 47.5% pa (fixed). APR rates range from 9.3% APR to 102.5%.
What Are Bad Credit Loans?
Before discussing "bad credit loans," it's important to understand what "bad credit" means. The term is often used to describe an individual who has had past problems with credit. However, bad credit is an ambiguous description and doesn't provide concrete information about an individual's actual credit history. A credit rating is a number, not a descriptor like "good" or "bad."
A "bad credit loan" is another ambiguous term, often describing a loan meant for individuals with low credit scores. Like "bad credit," there's technically no such thing as a "bad credit loan." Most credible lenders are unlikely to give individuals with very low credit scores a loan. If you have bad credit, or what you perceive as poor credit, you may have difficulty getting a loan. In contrast, loans for individuals with less-than-perfect credit will often be for smaller amounts, shorter durations and at higher interest.
Does QuickQuid Offer Loans for Bad Credit?
QuickQuid does not offer "bad credit loans," and while less-than-perfect credit may seem like a barrier to accessing emergency funding, that's not necessarily the case. QuickQuid considers every customer's complete application, regardless of their credit history or credit score.
When lenders their assessment of whether the loan is affordable to the person applying, they consider more than just their credit ratings. Each application is unique, and a person's credit rating is not the last word when it comes to a person's ability to repay a loan. Rather, it is one of many tools lenders can rely on to help us come to a final approval decision.
So although QuickQuid doesn't offer "bad credit loans" to customers, someone who has been working to improve their credit will have a much better chance of being approved for a loan. Even with a "fair" or "good" credit score, a person may want to consider looking at QuickQuid if they're having trouble being approved for a traditional loan.
Applying for a Payday Loan with Bad Credit
People looking for short term loans should beware of lenders advertising payday loans for bad credit because it's important that lenders make sure a borrower can repay the loan they are applying for. At QuickQuid we use the information you include in your application to determine whether a person can repay the loan. QuickQuid's online application is straightforward and designed to provide the customer with flexible options (for both loan amounts and repayment periods). If a customer is approved, we will send the funds within 10 minutes after approval.§ It's a degree of convenience that can mean a great deal when emergency funds are urgently needed.
If you'd like to learn more about how our loans work, visit our How It Works page or you can Contact Us seven days a week. Or, if you're ready to apply now, start your application by clicking below!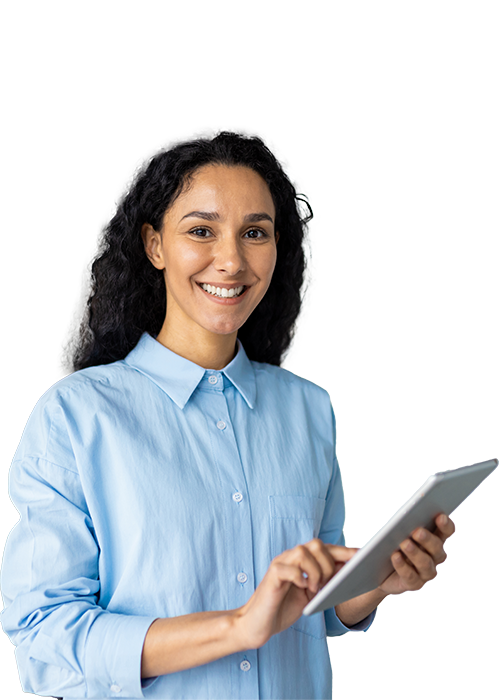 How Can I Qualify For A Loan If I Have Bad Credit?
We recognise that it isn't easy, it may be that many lenders have declined you and you automatically get the sense that your next application will also be declined. Your application may still be declined, but when you apply through QuickQuid, there will only be a soft credit check performed. The negative effects of being declined will be limited.
Applying for the loan is free, there is no charge. Remember, it is the lenders who pay for the Soft Credit Checks. Lenders will do everything they can to pass your application, they only make money if they can approve your request.
Everyday hundreds of people apply and have their loans approved, before they applied, the majority of them will have been worrying the same as you are now. Give us a chance to get your application approved.
There is no shame in being declined for having bad credit, but we would ask that you take some time to consider if a loan is right for you, it isn't for everyone. There are alternatives to taking on debt. Taking on a loan to get out of a short-term fix is one thing, trying to borrow your way out of a long term problem isn't advisable.
How do credit ratings affect me?
When a credit agency assigns a rating to someone, they take into account a range of information, including past credit history. The final rating assigns the person a certain number that a creditor can then use to determine their risk of defaulting. How a creditor interprets those numbers, however, is up to them. They are not required to accept or deny a loan application based on credit ratings alone.
It's important not to reduce the process of applying for a loan to good credit and bad credit. A creditor can take into account a range of factors — while one direct lender might reject a person for having less-than-perfect credit, another creditor might accept their loan application. There are no "good credit loans" or "bad credit loans," just a range of creditors willing to accept different levels of risk. However, people who have less favourable credit ratings tend to pay more for credit. For example, interest rates for people with lower credit scores may be higher than those with higher credit scores.
How can I improve my credit?
Will Having Less Than Perfect Credit Affect How Much I Can Borrow?
Criteria For A Personal Loan With A Poor Credit History?