Warning: Late repayment can cause you serious money problems
. For help, go to 
MoneyHelper.org.uk
Credit intermediary not a lender. Representative Example: Amount of credit: £1000 for 11 months at £102.22 per month. Total repayment of £1226.64. Interest: £226.64 Interest rate: 47.5% pa (fixed). APR rates range from 9.3% APR to 102.5%.
Does QuickQuid have the best loans?
For certain situations, we believe we offer the best loans in our APR ranges compared to our competitors. The loans we arrange are straightforward, and there are no hidden fees. You know how much you're going to pay before you agree to anything. At QuickQuid, we're proud of making transparency a priority. When you're faced with an unexpected expense, and when considering the serious commitment of taking on debt, your lender should be up front and honest with you.
When researching direct lenders and the loans they offer, remember that the best loans you can find are the ones that are suited to your needs and are the most affordable for you. At QuickQuid, we arrange short-term loans that are flexible: You can repay over 1 - 24 repayment periods. New customers can apply for loans between £50 – £1500.†
Who has the best payday loans?
The best payday loans come with good customer service, competitive rates, and no hidden fees. You get the money, pay off the unexpected expense, and pay back your loan in the near future. A couple of factors to consider are whether you trust your lender or not, and the overall cost of the loan. See here for our rates and terms and here to view our rates and fees compared to competitors.
Where are the best loans in the UK?
Our user terms are up-front and straightforward, and we're proud that our services have helped over half a million Brits bridge the gap between paydays from the comfort and privacy of their home.
Only you can decide which loan is best for you, but at QuickQuid, we dedicate ourselves to providing customers with access to reliable credit with no hidden fees.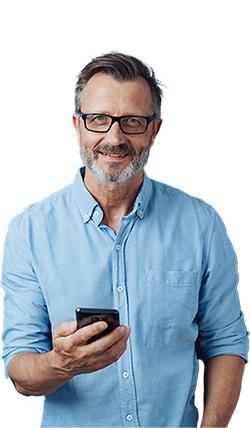 The "cheapest" is automatically the best, correct?
Wrong, sometimes the cheapest loan can be the worst loan to apply for. Some lenders are still offering unsecured loans for as low as 8%, but these are only to their prime customers and more often than not, these lenders will perform a hard credit check. If a subprime applicant was to look at the price alone, and apply with every lender offering a loan under 10%, they would most likely be declined each time, and due to multiple applications, damage their credit record with multiple applications the process
Even if the applicant was to be accepted on the cheapest loan, the still doesn't make it the best. Some borrowers want their payments spread out over three years, Others want to make all of the repayments within three months.
What is best for one borrower, isn't automatically the best for another.
Can Lower APR's Be Worse?
APR's are very deceptive, around 7 years ago, it would be normal to see some QuickQuid adverts with APR's of well over 1734%. These days, most loan adverts will show APR's of around 99%. Most people would believe that 99% is cheaper and better than 1734%, but that's not always the case. A 1734% APR on a £200 loan over 28 days, would cost just £50 in interest. Borrowing £200 over 12 months at 99% would cost £337.53 in interest. The duration of the loan is also important.
Is It Better To Be Charged Interest Daily Or Monthly?
The benefits of being charged interest daily, only become apparent if the borrower wishes to pay the loan off early, either in full or by making extra repayments ahead of schedule. In all other circumstances, it is cheaper to be charged interest monthly.
What If The Loan Turns Out To Be The Worst, Can I Complain?
QuickQuid will provide you with a loan offer/quote, before you click to accept any credit agreements, you will have the opportunity to read through the full terms and conditions. You will be able to see how much the lender is willing to lend up to your requested amount (maxcredit), all of the interest charges, repayment schedules, fees accrued in the event of late repayment(s). If, when checking the details, you feel that the loan is wrong and does not match your requirements, there is no obligation to proceed. The loan offer is valid for seven days, if you don't accept the credit agreement within those seven days, the loan offer will timeout and you will hear no more about it, and it won't appear on your credit record.
Doesn't "Consumer Duty" Mean I Get The Best Loan?
From August 2023, The FCA places a "Consumer Duty" on brokers and Lenders to put customers first. What this means is that all lenders should automatically put the customer's needs before anything else, in effect, always offering borrowers the best credit product.
The way that we do this is to accept the loan application, show it to lenders in the order which suits the borrower's requirements the most. Out of all the lenders who are willing to approve the application and make an offer, we select the one that is the cheapest and most closely matches the customers' requirements, i.e. the term of the loan, as close to the request amount as possible.
We think we have got the balance right, our data show that over 99% of people offered a loan, go on to accept the quote being given to them.
Who Is The Best UK Lender?
These are all just our opinion, The best mortgage lender we would give to The Halifax, The best Credit Card Lender we would say would be Aqua, and the best unsecured lender – it's a tough one. We work with so many great lenders, who all specialise in different types of customers, it wouldn't be fair to single one out.