Security Centre
Keeping your personal information safe.

QuickQuid is made up of people who work hard to earn and keep your trust. That's why we maintain our Security Centre. Here, you can find the most recent news about lending scams, and you can learn how to keep your information safe from those who attempt to impersonate QuickQuid and other lenders. Remember, QuickQuid will never ask you to pay any fees upfront, or wire money directly to an individual.
How We Keep Your Information Secure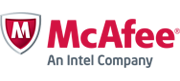 McAfee SECURE™ technology
We scan our website daily for malware, malicious JavaScript and suspicious redirections.

Secure Socket Layer encryption
We employ Class 3 Extended Validation SSL Certification to create a secure connection with your browser and protect the transmission of your sensitive data whenever you log in or apply.

Firewalls
We use state-of-the-art firewalls and Web application security controls to prevent unauthorised traffic on our servers. All inbound and outbound traffic is inspected and scrubbed for known attacks.
Information on Clone Firms
We are fully aware that fraudsters are falsely identifying themselves as QuickQuid to request advance fees and payments from consumers. This activity is illegal, and is referred to as a "clone firm." The individuals involved in a clone firm do not actually represent QuickQuid in any way. We want to reiterate that we do not ask for, or charge, any upfront fees or payments.
Clone firms will often use cold-calling as their method of obtaining your information and requesting money. If you suspect that they — or any unauthorised firm — have contacted you, do not provide any personal or financial details. Instead, immediately contact the Financial Conduct Authority Consumer Helpline at 0800 111 6768. If you have any questions, or email us at support@quickquid.co.uk.
For specific information on the QuickQuid clone firm, please read the full warning posted by the FCA.
If you would like a detailed description of the privacy practices of Quick Loans Ltd and its affiliated companies, with respect to individually identifiable information relating to you ("Personal Data"); that you or third parties provide to QuickQuid, including Personal Data collected or provided on the Quick Loans Ltd websites, please view our Privacy Policy.