Instant Decision On All Loan Applications
Warning: Late repayment can cause you serious money problems
. For help, go to 
MoneyHelper.org.uk
Credit intermediary not a lender. Representative Example: Amount of credit: £1000 for 11 months at £102.22 per month. Total repayment of £1226.64. Interest: £226.64 Interest rate: 47.5% pa (fixed). APR rates range from 9.3% APR to 102.5%.
Does QuickQuid Offer Instant Payday Loans?
There is really no such thing as an "instant payday loan", but we can get close. Most loans require an application and approval process. At QuickQuid our application usually takes a few minutes to fill out. You will be presented with a full decision, there is no longer any need for someone to send additional verification details for extra checks after they submitted their application. Once you have submitted your application, lenders will run their standard checks which may take up to 30 minutes in most cases. While that doesn't qualify as an instant cash loan, we think that a few minutes from application to money in their bank is convenient for our customers.
Think about those times when an urgent expense seemed to come out of nowhere in an instant. Maybe you needed to make a repair so you could keep going to work each day. Perhaps something vital in your home needed to be fixed or replaced. When your furnace goes out, winter doesn't leave you much choice but to repair it fast. A broken window with an impending storm can be troublesome too.
QuickQuid understands that unexpected things happen, and payday may still be too far away for you to get the money you need now. That's why we offer online loans options that can help you make it through a difficult time, if approved.
There's no way to know when you might need help, but QuickQuid makes it possible to take control of your finances. Instead of unpaid bills, late fees or other charges growing, you can get the temporary assistance you need when you need it. If approved, you can have cash deposited directly into your bank account within 10 minutes after approval.§
How Do I Apply?
Our application process is clear, straightforward and entirely online, so you won't need to queue up or even leave the privacy of your own home. And on the web, our doors never close. We're online to assist you at any time with your application or with questions you might have about how QuickQuid works or about your loan.
You can apply for a payday loan 24 hours a day, 7 days a week, 365 days a year. During the day, in the middle of the night, weekends and even bank holidays, the funds you need will be sent to your bank account, if approved, within 10 minutes after your application approval.§
Our application is straightforward and there are no hidden fees so that you know exactly what you are getting.
Apply online any time
In most cases, applications are processed within 30 minutes¶
If approved, get cash sent as quickly as 10 minutes after approval§
Please keep in mind that although people use QuickQuid every day, short term loans are designed to be used responsibly, making it possible for you to take care of the expenses that can't wait so that you can start saving money for the next time you have an unexpected expense.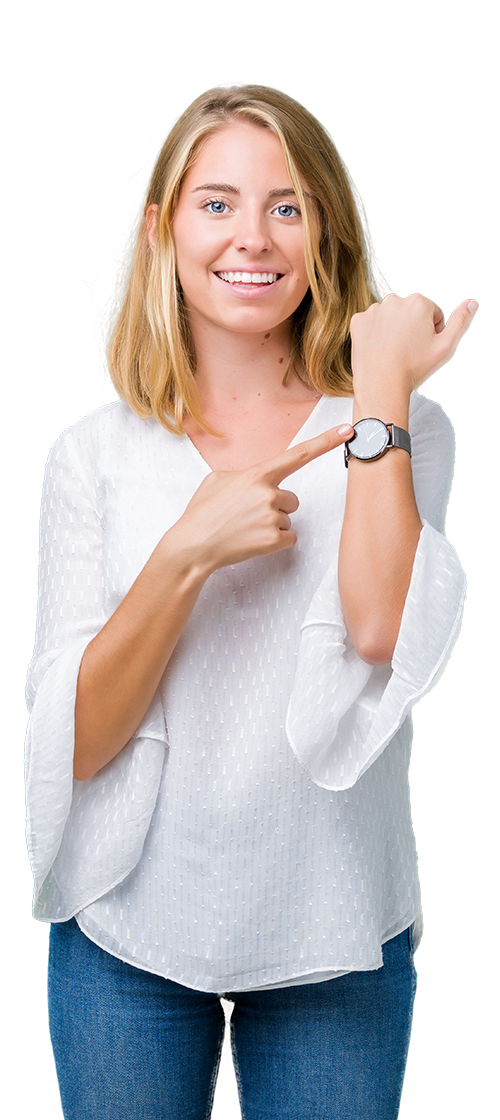 What Do People Mean By "Instant Loan"?
Although "instant" means immediately, we believe most people understand that there is a short delay from the moment the applicant clicks submit an their application form, until the money is paid into their bank account. It is a length of that delay which defines whether a loan is instant are not. In 2016, we conducted a survey (256 replies) to find out what people expected when they applied for an instant loan. Here are the key points from the experiment:
Customers would not match the word instant to the loan, if the whole process lasted more than 30 minutes. They referred to the as fast or quick, but would not describe that as instant.
Applicants anticipated a continuous process, understanding that there would be no interruptions for human input. They understood their applications to be promptly assessed, and the decisions communicated to them while they were still on the web page. If approved, they also expected the process of transferring the money to the bank to commence immediately.
Seventy-eight percent of applicants expressed satisfaction with a delayed payout of up to 6 hours, as long as the decision was provided instantly. They considered the decision to be the most crucial aspect of the application. As long as they were assured of receiving the cash, applicants were content with the process.
All of the loans available through QuickQuid, match the criteria for what our respondents described as "instant".
The Decision
"These types of loans are designed to cater to the needs of individuals seeking clarity. Lenders will provide a direct and swift decision online within 2 minutes of receiving the applicant's details. Although the applicant has the option to decline the offer, if approved, the lender commits to proceeding with the loan based on the information provided by the borrower.
Upon receiving the application, the lender will verify the details through third-party databases, including the major Credit Reference Agencies. If they determine that the borrower can afford the repayments, they may choose to make an offer that aligns with the borrower's request or closely approximates it.
All the checks conducted on our site are soft checks, not hard credit checks. Borrowers are initiating a search to determine the loan amount and interest rates they qualify for. Technically, this is not considered a credit application; it is referred to as a soft check. If you decide to proceed and accept the loan, a hard credit check will then be recorded on your credit record."
Advantages and Disadvantages
Upsides
Know instantly how much money you will have to play with.
Get cash paid into your bank within minutes of approval
No paperwork
Upto £1500 for first time applicants
Downsides
More expensive than other forms of credit
Shorter loan duration, not ideal for those wanting to spread the repayments over a number of years.
Can I Apply Over The Phone?
Sorry, we are no longer allowed to take applications over the phone. It is a service that the former owners of QuickQuid used to allow until 2016. Unfortunately for us, it is something that would cost too much for us to provide at the moment. If we are able to obtain our license to once again start lending directly, it is a feature that we would like to return.
When Did Loans Become Instant?
Is There Any Such Thing As An Instant Credit Card?