We'll show you how to be instantly approved online.
Warning: Late repayment can cause you serious money problems
. For help, go to 
MoneyHelper.org.uk
Credit intermediary not a lender. Representative Example: Amount of credit: £1000 for 11 months at £102.22 per month. Total repayment of £1226.64. Interest: £226.64 Interest rate: 47.5% pa (fixed). APR rates range from 9.3% APR to 102.5%.
QuickQuid's Bad Credit Credit Cards Review
We understand that some of our visitors may find using a credit card an option to address short-term financial needs. While we don't currently have our own credit card brand, we're happy to guide you through various options available to our visitors. These reviews are entirely impartial, and we don't gain any benefit should our customers apply for a credit card with these companies.
One benefit of using a credit card compared to a short-term loan is the generally higher approval rates. This is a broad example, not a direct comparison, as credit card providers often offer lower limits than short-term lenders do on loans. Much of this insight is anecdotal. If, for instance, 50 out of 100 of our short-term loan applicants were accepted, we might anticipate around 65 out of 100 being approved for a credit card, even with negative credit. We're not specifying the credit limit, just the likelihood of acceptance in some form.
However, a downside of using a credit card is the potential for accruing interest if the balance isn't paid in full, leading to multiple roll-overs and continuous interest on the majority of the balance each month. While laws changed in 2014 to restrict payday lenders from rolling over loans more than three times, credit card companies can do this every month. Consequently, this could result in higher overall interest costs for the borrower.
The Big 3
When it comes to Credit Card providers welcoming applicants with poor credit, three prominent companies stand out: Aqua, Capital One, and Vanquis. Capital One, established in the UK around 2001, was the pioneer, enduring initial challenges—often overshadowed by negative press similar to Wonga's. They faced criticism for steep pricing and imposing high late payment penalties (at £35 per missed payment, a valid point highlighted by the media). However, they persisted and set the path forward for many years.
In the past decade, with Payday Lenders exited the market and shouldered much of the unfair media, these Credit Cards emerged to bridge the gap. In this section, we'll delve into each of these companies to offer insights into their products.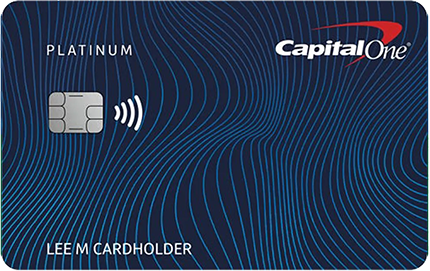 Capital One
Capital One issued its first UK credit card in 1996 and soon became one of the largest subprime credit card providers in the UK. It's challenging to convey how groundbreaking Capital One was upon their emergence. At that time, securing a £500 loan often required a face-to-face interview with a bank manager, and credit cards were primarily associated with the middle class. Capital One played a significant role in breaking down the formal lending barriers for individuals in the riskier credit market segment.
Today, Capital One stands among what we term the 'Big 3' card providers. They offer a transparent service, with a strong reputation for customer satisfaction. They maintain a visible and straightforward approach. Headquartered in Nottingham, they have UK-based customer service, providing direct assistance to resolve issues.
Notably, they have a notably high acceptance rate for challenging applicants—individuals with limited credit history or a record of missed payments. While we don't have access to specific data, industry insiders suggest that Capital One approves around 72% of their applicants. It's probable that most of these individuals are offered the lowest credit limit of £200, but it serves as a good starting point for those looking to establish or rebuild their credit history.
Capital One works on fostering trust and increasing credit limits gradually in line with their customers' repayment capabilities. We've witnessed a maximum credit limit of £3,500 granted to one of their cardholders, showcasing their commitment to responsible and manageable credit growth.
In our opinion, the fact that they have an excellent, easy to reach customer services team based in Nottingham, makes them our choice as slightly better than the others.
Representative APR 34.9%, 0% if you clear your balance in full each month. £12 penalty for late repayments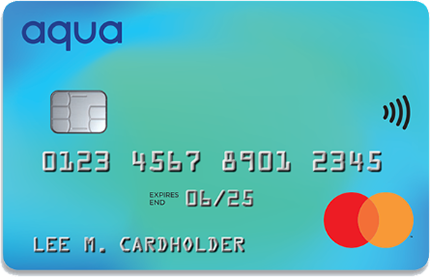 Aqua
Aqua entered the UK market a bit later, in 2002. With an impressive 1 million customers over their 20 years of operation, Aqua operates as a trading name of Newday Ltd and New Day Cards Ltd. Much like the other major players, they typically offer a minimum credit limit of £200 but can extend a maximum limit of £4000 to borrowers who have developed a positive relationship with them. They often increase the credit limit annually for customers with a good repayment history, excluding any late repayments or defaults.
There have been no reports of unfair practices from Aqua. They maintain transparent promotions for potential borrowers and are known for treating their customers fairly. We confidently recommend Aqua to our visitors, believing that using their services can significantly aid in rebuilding a credit profile without issues.
Their representative APR stands at 34.9%; however, if you settle the balance in full each month, you'll incur zero interest. £12 penalty for late repayments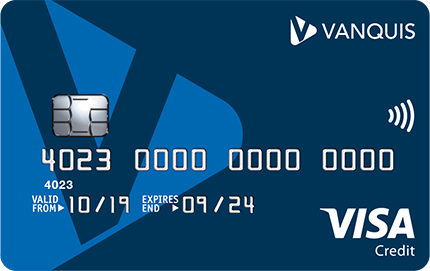 Vanquis
Vanquis is the last of the big three credit card providers, commencing operations in 2002 and issuing their first credit card in March 2003. Over time, they've established a reputation and customer service on par with the other two major providers. Similar to their counterparts, Vanquis has maintained a positive reputation in the industry as a fair and considerate lender to their customers.
They offer a slightly lower Representative APR at 34.5% compared to the 34.9% from the others. Their acceptance rates are comparable, with around 61% of first-time applicants being approved. While the exact average starting credit limit isn't available, it's likely very similar to the other providers. Their business model, initiating with a lower limit for the first 6-12 months and progressively increasing it, is a common practice in the industry.
Like the other providers, they offer an app for self-administering accounts, reliable customer service for assistance, and wide acceptance of their card. For those clearing their balances each month, there's 0% interest, while those who carry a balance face a 34.5% interest rate. Late repayments incur a £12 penalty.